Whats up with Mudvayne
Mudvayne has a new DVD out and they are going on tour with The OZZFEST tour this year they will be on the Second Stage. There next Single off of L.D. 50 will be Death Blooms.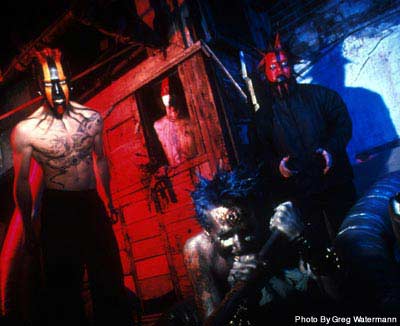 Slipknots new Cd is called IOWA
Slipknot's new CD has not been titled yet but it will be out very very soon look for it in the next couple weeks. The Knot is also having action figures made and they will be on Tour With OZZFEST I wish I was going but it sold out both shows in alittle more then 2 hours.